News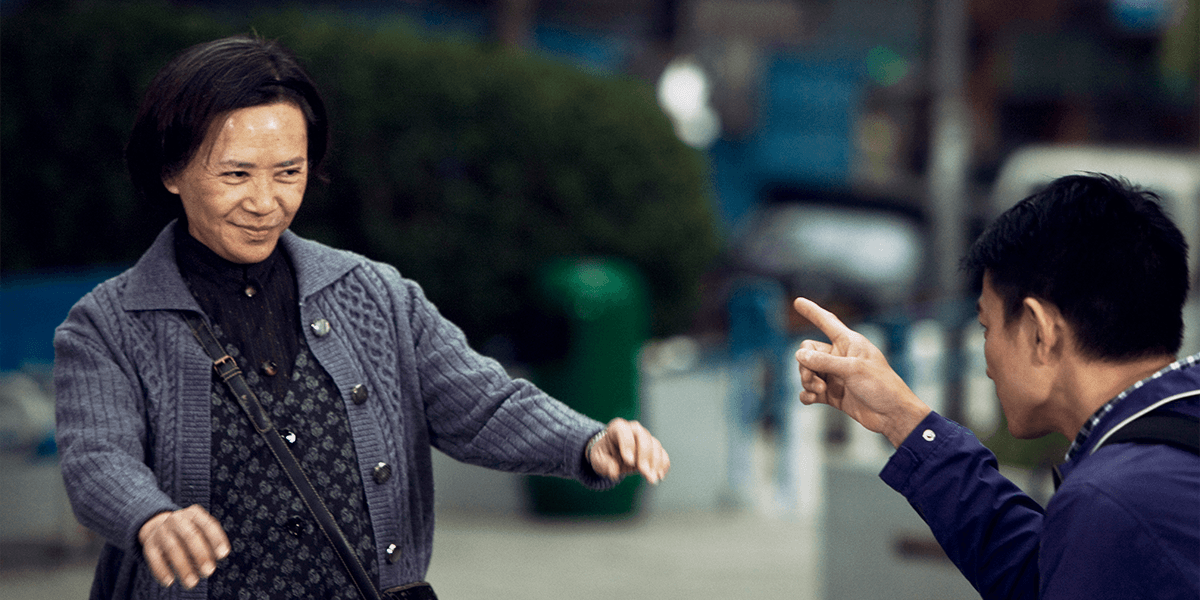 Film of the month: A Simple Life
Posted on

2014-04-25

Source
Ann Hui's touching A Simple Life marks a change of pace for Hong Kong action star Andy Lau, but it's veteran actress Deanie Ip who really shines in this beautifully observed tale of an aged family retainer.
Hong Kong director Ann Hui has long been one of the most unjustly neglected of all contemporary filmmakers. But her latest film A Simple Life (Tao jie) has been showered with awards and, as far as the UK goes, ends a long absence from our screens – not even her admirable Summer Snow (Nuren sishi, 1995) received distribution here.
Hui's films typically tackle social issues, though she was once quite capable (albeit reluctantly, one feels) of making genre films such as Love in a Fallen City (Qingchengzhi lian, 1984), a nostalgic love story set in World War II, or the Andy Lau Tokyo-underworld thriller Zodiac Killers (Ji dao zhui zong, 1991). Hui enjoyed early success in the late 1970s with her 'Vietnam trilogy', which culminated with Boat People (Touben nuhai, 1982), a landmark in the history of the Hong Kong New Wave with its story of a Japanese journalist and the plight of Vietnamese refugees.
These days, however, the 65-year-old director is best known for low-key dramas about women's lives, especially those dealing with themes of marginalisation and ageing, such as The Postmodern Life of my Aunt (Yi ma de hou xian dai sheng huo, 2006), the last of her films on which she received a writing credit. Class isn't really a great theme of Hong Kong cinema, but Hui is well aware – more aware than most – of its nuances.
While she doesn't strictly-speaking regard herself as a feminist, formally there's always at least a hint of identification with the outsider in her films, perhaps partly due to her dual Manchurian / Japanese heritage. In recent years Hui has been concentrating on family dramas including The Way We Were (Tin shui wai dik yat yu ye, 2008), but by all accounts she was on the verge of giving up filmmaking altogether when this project was put together by producer Roger Lee, who co-wrote the script with Susan Chan.
Based on Lee's own experiences, A Simple Life is about a Hong Kong producer called Roger (Andy Lau, reunited with Hui 20 years after Zodiac Killers), who is looked after by ageing family retainer Ah Tao (Deanie Ip). But then, after years of dedication to Roger's Hong Kong upper-middle-class family, Tao suffers a stroke and is forced to retire to a care home.
The main story follows Roger's efforts to cope without her – he is a single man, most of whose family have emigrated to the US. Anxious about Roger's inability to look after himself, Tao sets her mind to finding a replacement maid – though, as if in a Hong Kong episode of Upstairs, Downstairs, no one comes up to her high standards. The surrogacy of their 'mother-son' relationship, along with themes of isolation and co-dependency, is at the heart of this film. Despite Roger's implicit success in making movies, they are both in their different ways out of step with the modern world.
The film opens with a comic scene as Tao walks through the morning market, giving the grocers and fishmongers a gentle hectoring over the quality and price of the food. But this isn't at all where the movie is going emotionally – it's simply an establishing scene, showing us a local character, fixed in her habits, old-fashioned and fussy, whom everyone has known for years.
Tao is a woman who embodies loyalty and thrift, and the scene where Roger returns home – the wordless way in which she serves him an astounding meal of crab and fish (lavish, despite her thrift) – conjures a sense of perfect domestic contentment. At first sight this seems a highly conventional set-up, but in reality their odd-couple relationship is quite odd: there's little trace of the modern world in the flat – there seems to be no internet, no TV; the sense of stasis, of being pickled in time, is profound.
Hui is never vulgar enough to show us Tao's actual illness – the fall to the ground, the long, desperate wait for help. A shot of Roger, after he has called an ambulance, mopping the kitchen floor – cleaning up the liquid deliquescence of sickness – has a subdued horror to it that's very moving. Yet the expected hot breath of sentiment, though always imminent, is mostly kept at bay by deft direction. Yes, there's the standard-issue Hong Kong sad music, the slowing down and freeze on Tao's face that suggests that the final stroke (and final freeze) will visit her soon. But there's also a briskly detailed, cynical visit by a professional singer to the care home during the autumnal moon festival; the singer grimaces when no one is looking, and the moon cakes are snatched from the old people after photographs are taken, for re-use in the next care home.
Until she won the Best Actress award at Venice last year for this role, Deanie Ip was little known outside her native Hong Kong and Taiwan, but in those territories she's a popular character actor with a long career in local movies and TV soaps. Indeed she's been a mother to Andy Lau several times on screen: in The Emissary for Hong Kong TV in 1982, in the courtroom dramas The Unwritten Law (1985, in which Lau's barrister defends Ip's prostitute – before discovering she is his mother halfway through the trial) and The Truth (1988), and in the action/romance Prince Charming (1999). In other words, she's been mothering this star for 30 years; they're a Hong Kong institution, endlessly examined, with her the eternal matriarch and him the successful son.
Since A Simple Life focuses so dynamically on Ip's acting and the failings of the body in old age, it hasn't been much remarked that this is also a wonderful film about food. There's none of the flashy food porn you'd get in an Ang Lee film such as Eat Drink Man Woman (1994), but as a quiet examination of the central role of food in domestic Cantonese culture, this is about as good as it gets. Take the central role of the poached ox tongue: Tao indulges Roger when he asks for it, and despite a brief hectoring about it being bad for his health, duly goes out and buys the huge and ugly piece of meat.
The scene of the stroke opens with the most exacting direction, almost reminiscent of the way domestic routine goes awry in Chantal Akerman's Jeanne Dielman, 23 Quai de Commerce, 1080 Bruxelles (1975). Hui fixes the camera on the wok as Tao prepares the poaching of the meat, carefully adding water, spice and scallions; there's a great sense of detail here. Later, with Tao forever removed from this domestic scene, Roger pulls out this very dish from the freezer, where it has been carefully saved, and sits down to eat it with his old school friends.
Food is everywhere in this film. One of the chief horrors of the care home is the bad food; but when Roger's mother, visiting the US, brings Tao some expensive bird's-nest soup, she's fussy about that too, declaring it too fishy. When Roger visits Tao, it's often to take her out to cafés; in a late scene, with her in a wheelchair, they're out looking for roast-goose noodles. And when Tao interviews girls to replace her as Roger's housekeeper, she wants to know where they would buy fresh fish, or whether they use a clay pot to make rice, rather than a modern electric cooker; most of the candidates look at her with incomprehension or contempt.
A Simple Life is shot in a palette of muted autumnal colours, and apart from the odd infelicity – physiotherapy montages, freeze-frames and sentimental string-quartet music, all betraying its Hong Kong roots – it's a very skilful and soulful piece of work. Venice was right to name Ip Best Actress – her performance here is one of the best by any actress in 2011, Hollywood included.
Ann Hui talks about the social background to A Simple Life on page 51 of the August 2012 issue of Sight & Sound.