News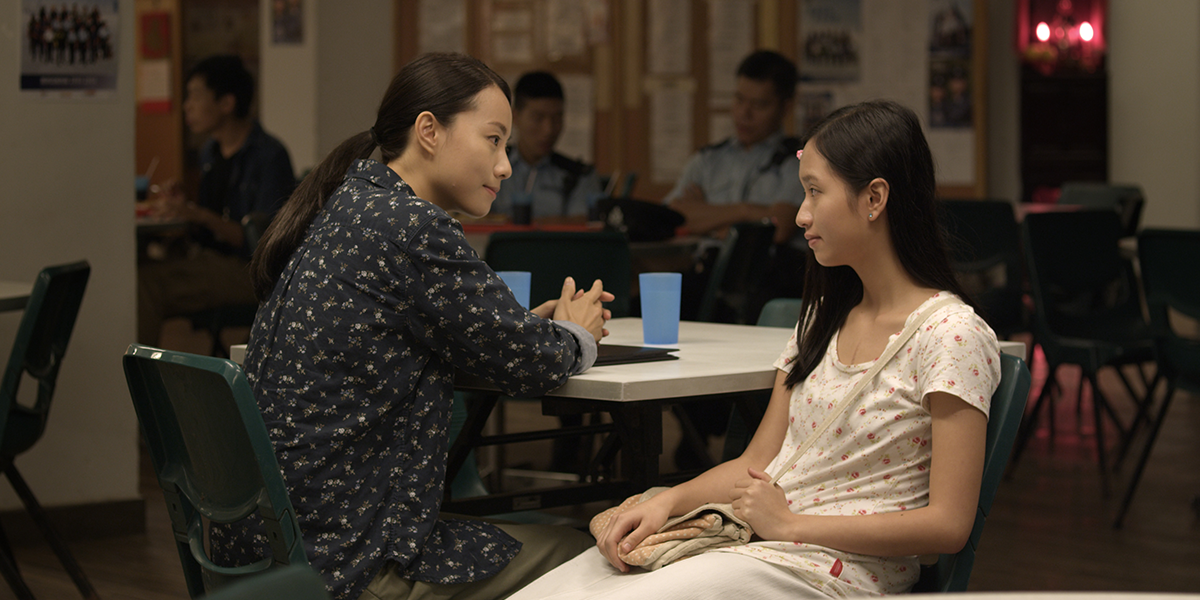 Stephy Tang explores dark side of humanity in Cheung King-wai's fiction feature debut
Posted on

2018-01-17

Source
Cheung King-wai's tale of a teenage girl from a poor, abusive background who murders her parents and the pregnant policewoman who investigates the crime is a bold, engrossing film and a slow-burning masterpiece.
Nine years after he cemented his stature as one of Hong Kong's best documentary filmmakers with the acclaimed KJ, and seven years after he tried his hand at making a fiction short with Crimson Jade, Cheung King-wai finally makes his full-length feature debut with Somewhere Beyond the Mist. It is a slow-burning masterpiece that makes you wonder why the 50-year-old didn't try this earlier.
Although he has scripted Ann Hui On-wah's Night and Fog (2009) – incidentally also a tragic drama based on a real-life double murder in an underclass family – Cheung's film, which he wrote, directed and edited, is at once a bolder and more engrossing take on the subject. You'd be hard-pressed to find another portrait of everyday evil that reserves as much sympathy for its malicious protagonists.
For hell is other people in this unflinchingly grim look at how psychological and physical abuse spreads from one victim to another. Soon after the bodies of a middle-aged couple are recovered from a reservoir, pregnant policewoman Angela (Stephy Tang Lai-yan) is shocked to hear the victims' young daughter, Connie (Rachel Leung Yung-ting, mesmerising), confess calmly at a routine questioning session.
Through intense yet detached observations, viewers become acquainted with the horrible, impoverished life – from her father's outrageously abusive character to her mother's quiet acquiescence – that pushed Connie to murder with the help of a classmate (Zeno Koo Ting-hin), a docile target of her emotional torture. In an ambivalent stroke, we are also shown Angela's escalating resentment for her dementia-stricken father.
While it explores the darker side of humanity, Cheung's film is less inclined to judge its characters' moral failings than to make sense of them based on their experiences. His film starts with a Dostoyevsky quote that emphasises the "naive and simple-hearted" nature of "even the wicked" people. Somewhere Beyond the Mist offers a haunting glimpse of how the simple-hearted turn wicked.