News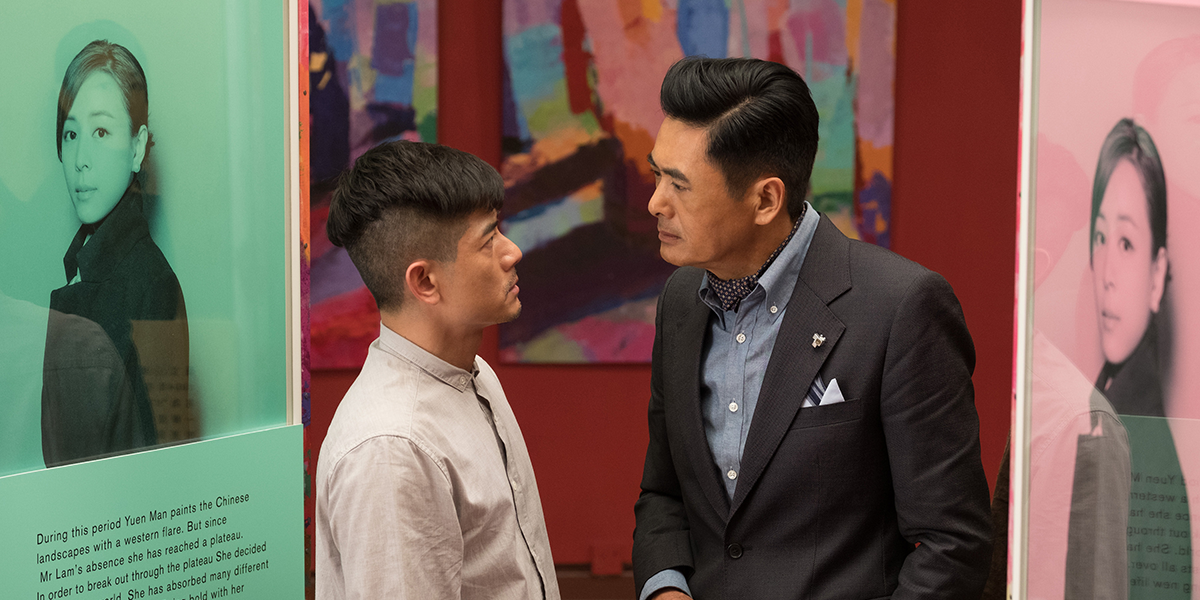 Review: Kwok, Chow face off in twisty crime thriller
Posted on

2018-10-04

Source
It is clear that Felix Chong Man-keung is obsessed with the sophisticated planning and execution of crimes, we can see this from his screenplays for such popular crime thrillers as the Infernal Affairs and Overheard trilogies. And it is hard not to admire the thought that the veteran Hong Kong writer-director has put into Project Gutenberg.

Only the second film Chong alone has directed (after the low-budget parody Once a Gangster in 2010), this twisty crime drama offers a fascinating look at the operations of a US dollar counterfeiting syndicate. Its lead actors, Aaron Kwok Fu-shing and Chow Yun-fat, are given ample room to impress.

Chong's attempt to play with the audiences expectations results in a film of two incoherent halves: while the first shows the meticulous workings of a mysterious group of counterfeiters, the second turns into a deliberately unhinged action thriller, coloured by betrayals and twisted love, and interwoven with one ludicrously plotted twist after another.

Kwok plays Lee Man, apparently one of only two surviving members of an international counterfeiting ring. Once he has been extradited from a prison in Thailand to Hong Kong to help police there track down the group's mastermind, Painter (Chow Yun-fat), Lee recalls how, as a painter himself, he failed to break into the Vancouver art scene in the 1990s.

From there, Project Gutenberg plunges into the convoluted backstory that Lee, an unreliable narrator, recalls under questioning. According to Lee, he was recruited by Painter to help make the perfect money-printing plate because of his photographic memory and astonishing drawing skills.

​When it dawns on him that Painter will willingly murder innocent people and as Chow's character morphs from suave businessman to a facsimile of the killers the actor played in John Woo films the timid Lee stands up to his boss. The trigger for his defiance is a threat to his former lover, the established painter Yuen Man (Zhang Jingchu).

Chong tries his hardest to push the boundaries of this tale of deceit and shifting identities, but spins more tall tales than the plot can take. How film-goers react to Project Gutenberg's final reel will depend on how susceptible they are to utterly incredible plot reversals.

For all the incredulity its storytelling induces, the film affords screen legend Chow the most intriguing part he has played in years. Hong Kong actors Liu Kai-chi and Catherine Chau Ka-yee, playing respectively a friendly syndicate member and a bereaved police inspector, make a vivid impression in eye-catching supporting roles.